We invite you to visit the BENAB & SPIMSI SHOWROOM directly on the premises of the mattress factory in Kežmark under the Tatras. Decide in the best environment for the most ideal mattress for you and your loved ones. We will give you qualified advice on the choice, answer all your questions and recommend a mattress on which you will spend many nights in your future.
Advice on mattresses directly from the manufacturer
Advice and practical explanation of individual types of mattresses

Simple examples of the internal composition of mattresses and surface materials

Advice on mattress maintenance and care

A live test of the appropriate felt softness of the mattress, lying for an unlimited time on the selected mattress
Choosing the ideal mattress requires calmness and enough time:
Leave enough time to choose a mattress. Visits to our showroom last 1-2 hours. In a calm atmosphere, clients compare the comfort of mattresses.

We will be happy to serve you a hot or cold drink to make the atmosphere more pleasant.

Compared to shopping centers, it is calm and relaxed here, no one looks into the store or disturbs the selection
We guarantee the best prices for mattresses purchased in our showroom.
of mattresses in Showroom B

ENAB & SPIMSI

you can purchase with a 7% discount compared to the listed

recommended

prices listed on this page www.benab.sk

In selected periods, it is possible to additionally use a discount coupon from this page to obtain a special price in the Showroom for selected models

LOWEST PRICE GUARANTEE - Our business partners (e-shops and brick-and-mortar stores) occasionally provide promotional prices for selected mattresses. Clients who prove themselves with the given discount at our seller (foreign e-shop, store) will, if interested, get a mattress / mattresses in the showroom at this lower promotional price.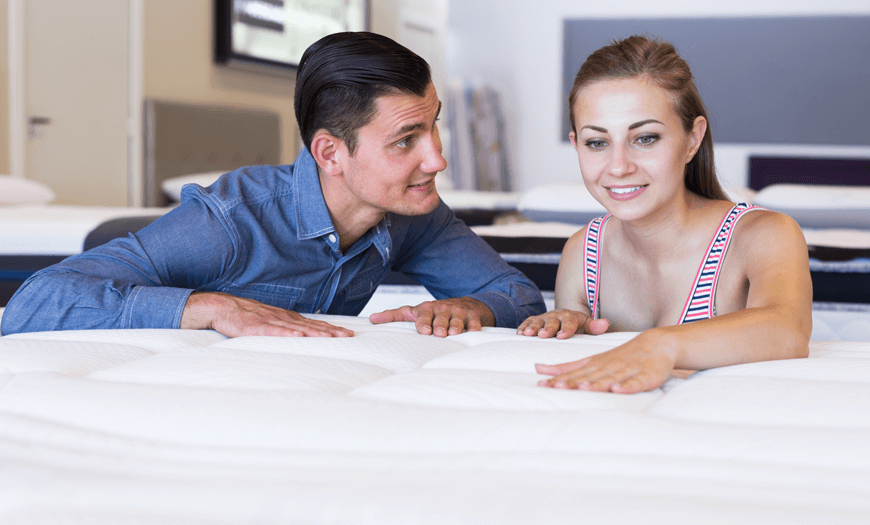 Benefits of mattress testing and shopping in the SHOWROOM
Distribution of a freshly made mattress directly from the production hall to the home, without storage at distributors
In case of interest in a larger quantity of mattresses, an individual price can be negotiated
Barrier-free access - We welcome everyone, we are wheelchair accessible on the ground floor of the building.
Parking - You can park right next to us in the spacious parking lot.
BENAB & SPIMSI
MODELS OF MATTRESSES AND TOPPERS ON SHOWROOM
Visit us in Kežmark under the Tatras!
You can find our showroom on Slavkovská Street in Kežmark. Come and choose from a wide selection of medical mattresses.
We look forward to your visit.
Spimsi mattresses
Get to know the new brand SPIMSI - Mattresses of the new generation